Despite the rapid advances in technology, Microsoft Excel skills are still one of the most valued skills in the workplace. Having Excel skills, and demonstrating them effectively on your resume, can help you stand out from other job candidates.
(By the way, check out our free Excel course if you want to further boost your Excel skills!)
Be specific
Specify your knowledge of Microsoft Excel rather than broadly referring to the Microsoft Office Suite. Don't say you have "advanced Excel skills" as that will mean different things to different people. Expand your abilities by including a few examples of the advanced functions you can use.
Your examples should be important to the position and not basic or common functions. For example, you might say "Advanced in MS Excel including PivotTables, VLOOKUP, INDEX/MATCH, and Data Tables".
When you specify your Excel skills, it is best to list this under the Additional section of your resume.
Want expert help putting together your resume? Check out our resume review service and get a polished, professional resume for only $99.
Include any Excel courses you've taken
Make sure to highlight any knowledge you have gained. This includes courses in college or any online courses.
For instance, if you took our Advanced Microsoft Excel course, you might say, "Completed Wisdify's Advanced Microsoft Excel course which included learning advanced functions like INDEX/MATCH, PivotTables, and nested IF statements."
When you list these courses, you can either put them under the "Education" section of your resume or under the "Additional" section. Whichever way you choose, the main line would say something like "Microsoft Excel and Financial Modeling Courses:" You'd then list the various courses as bullet points.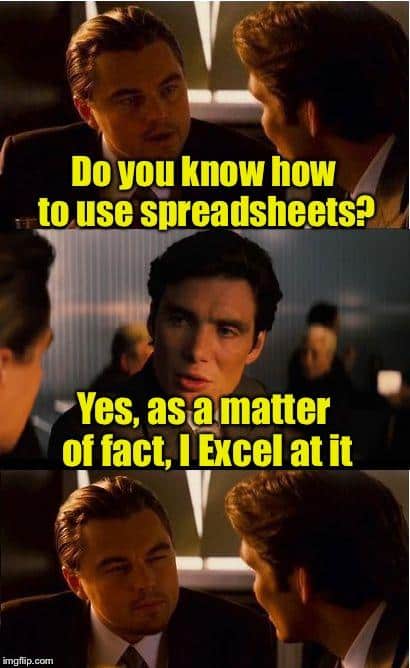 Give examples of what you have achieved
Show you're adept at using Excel by providing examples of what you've accomplished with it. If you automated the data collection for a college research project or created financial models during an internship, add these to your resume. These examples will show employers that you aren't a casual user. List examples of how you dominated Excel under the actual work experience section.
As an example, you might say, "Built 3-statement financial models in Excel which incorporated advanced features such as sensitivity tables and scenario analyses." This shows that you are not a novice user.
Bonus: Download our free resume template that's already set up and ready to go!
Be honest
Don't put that you're advanced in Excel when you've only used basic functions. Interviewers may ask you follow-up questions and you don't want to be caught off guard. Employers will even test a candidate's Excel capabilities if the role requires heavy Excel use.
I have interviewed many candidates who claimed to be "advanced" in Excel. My first question to them is always, "So, do you know how to use INDEX/MATCH?" That question gave a lot of panicked expressions. Being honest and detailed about your knowledge of Excel will help you avoid that situation.
Taking the time to spell out your knowledge of Excel is well worth the effort and time. These simple additions to your resume can help you stand out and put you ahead of the curve.