Accounting is changing. Let's help you
stay ahead.
Our online, CPE qualifying courses will help you gain today's most in-demand skills and make you a rock star at your company.
Used by people at top accounting firms and companies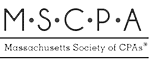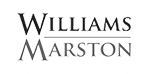 Access to our quality, curated, and ever expanding online course library
All courses feature high quality video instruction with tons of examples and practice workbook
CPE certificate after successfully completing each course and badges along the way
• Intro to Data Analytics
• Dashboards + Power BI
• Intro to SQL
Top Courses
for Hard skills
• Financial Modeling
• Microsoft Excel VBA Macros
• PowerPoint Bootcamp
Top Courses
for Soft skills
• Managing an Effective Project
• Grammar Bootcamp
• Effective Business Writing
The course was interactive and just the right pace, and the instructor made the material fun and engaging. I liked that I could continously practice at each stage.
Unlike other online courses I've taken, I felt I actually learned the material. The course was very engaging and interactive. The instructor gave great explanations with detailed step-by-step directions.
This course was the farthest thing from dull! The course kept me engaged for the entire time and was very relevant to my industry. Job well done!
Great course!!! It was a fresh new way to learn this tool. The course was very enjoyable, easy to follow, and informative. Thank you!
What makes our courses so awesome
Our curated content and instructors focus on real world application and leave out the fluff. We only focus on the most in-demand accounting skills.
Our courses are mobile optimized so you can access content 24/7. Additionally, all courses are 2-4 hours long and broken into 4-7 minute videos so you can learn no matter how little time you have.
Every course can qualify for CPE credit which requires passing a rigorous certification exam to prove mastery of the skill.
Sign up.
Gain the skills.


Dominate the world.